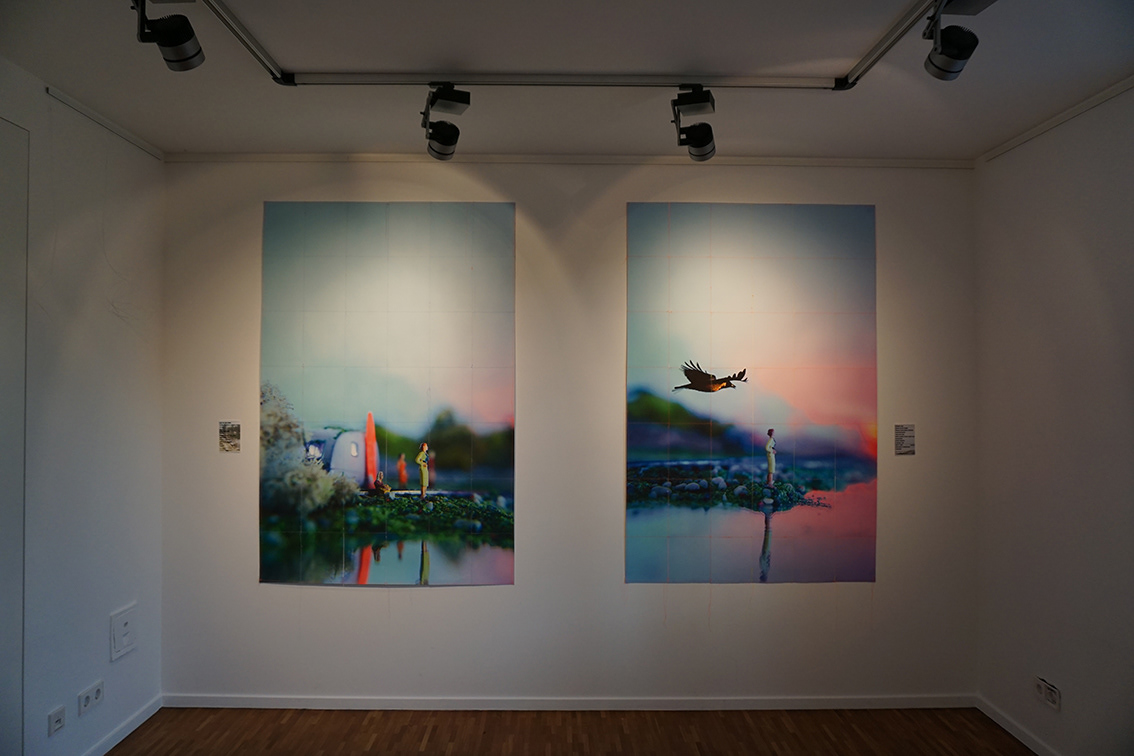 Real.
Reality.
What does reality mean the moment your own personality seems to fall apart, or to fragment?
Who are you when everything around you falls apart, or simply changes?
Does your digital presence help you become someone or does it define who you are?
And does it hold you prisoner after a while?

Some pictures of this exhibition deal with the theme of "unstable" personality and the questioning of the reality of such a thing as a personality. Everyone who has experienced situations where ones own mind could not be relied upon knows that a stable and unique "me"  isn´t something we should take for granted.
Neither are our current life situations something stable and everlasting … what we consider normal today may be utterly unconceivable tomorrow and what seems impossible today may be unavoidable in a near future.
The notion of the reality of time is another subject that inspired me for this series. How does time affect us, what does it do to us and how does our perception of time alter our perception of the present and the past. The linearity of time seems to be an illusion and yet, we do grow old and we do die …
The idea we have of ourselves and where we stand is often at odds with how people around us see us ... and sometimes one part of us is ready to make changes but sabotaged by a part of us that considers change as dangerous ... This happens in all kinds of situations and is also a theme I struggle with as an artist, the second part of the exhibition is mainly a visual mediation on the theme of fear and change.

"Are you Real?"
Exhibition at the Kulturhaus Niederanven
January 17th - Febraury 15th, 2017